While the Envoy Fresh team is small, but mighty, we have a long list of incredible freelancers we work with to deliver the very best for our clients. One of our very favorites, Sarah Jane Hunt – food stylist extraordinaire, is sharing some of her tips for preparing food to get the very best photos.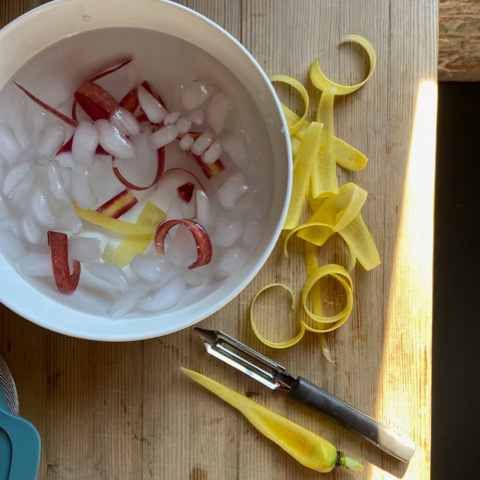 Step 1. Prep Work
It is #1 because it is the important step. I cleaned and cut all of the gorgeous vegetables prior to the photoshoot. I submerged them in ice water, or covered them with plastic wrap in clear containers. Then I organized them on trays by variety and color. When working with fresh ingredients, it is important to keep them covered and cool. I submerged the carrot shreds in ice water to give them that fun curl.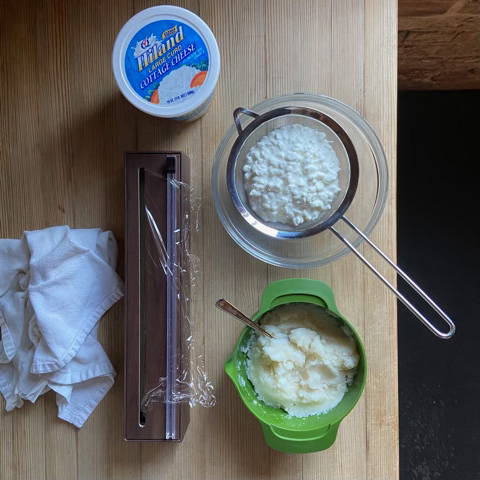 Step 2. Build Your Base
Next, whip up some instant mashed potatoes. These are used as the base of the bowl of cottage cheese. This enables you to control the height and shape of your helping of cottage cheese without worrying about it settling or shifting in the time it takes to capture the picture. Solid!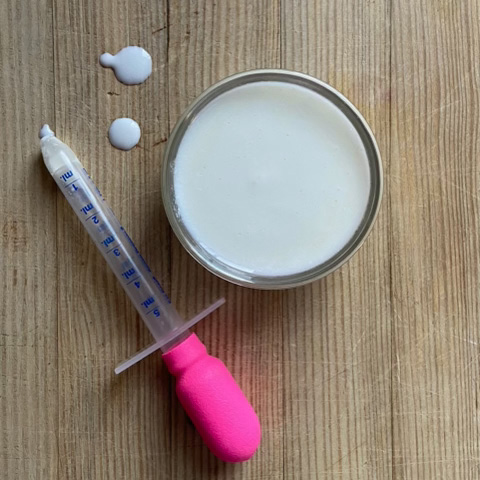 Step 3. Slacking
This is a term used to describe draining the excess liquid from your product. In this case, it is cream from the cottage cheese.
Use a mesh colander, and save the cream for touch-ups on set.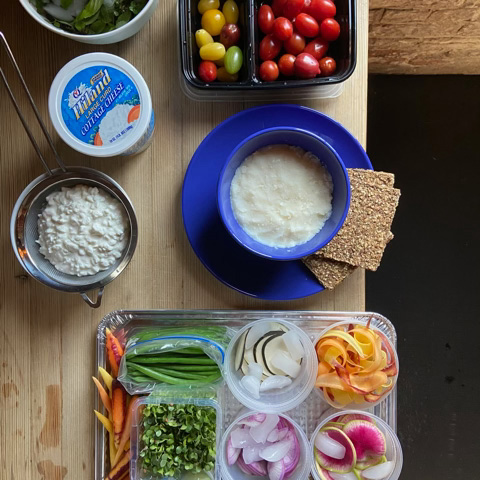 Step 4. Time to Build!
Arrange your slacked cottage cheese on top of your mound of mashed potatoes. Use tweezers to make adjustments in positioning. Lightly cover with plastic wrap while you arrange the rest of your composition.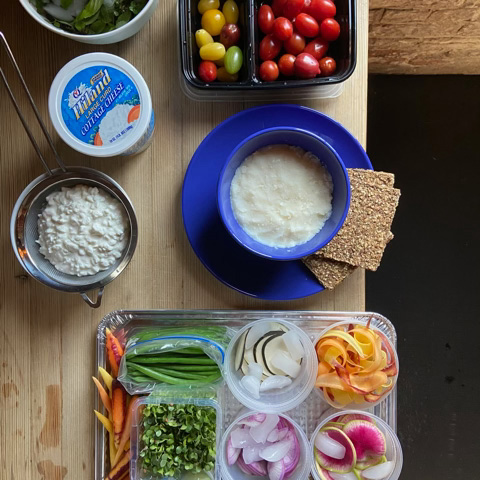 Step 5. Fresh Veg!
Layer in your fresh vegetables and crackers around the plate at the base of the bowl. Careful to balance color, shape, and variety. Imperfectly perfect is the jam.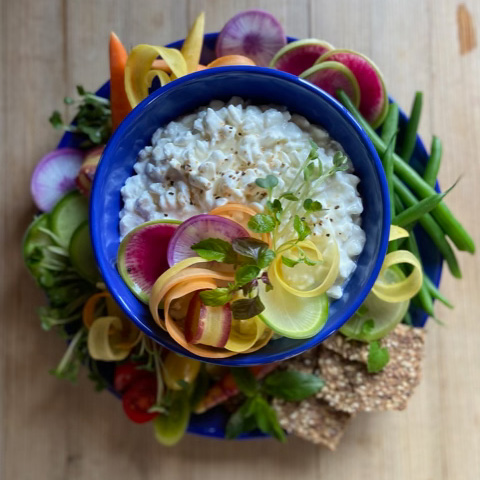 Step 6. Finishing Touches
Uncover your cottage cheese and arrange the final garnish on top. Paint your cottage cheese with the cream you saved from slacking, it livens it up. Final sprinkle of salt and pepper to elevate your arrangement, yes!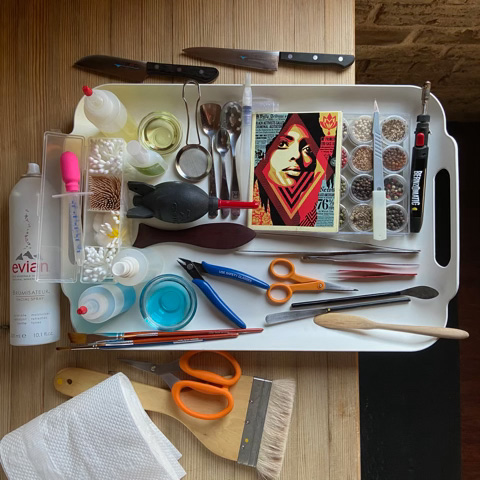 Set Tray
Here is an example of the tray I take to set. These are most of the important tools I like to have right beside me when we are shooting.
Pretty fun Huh!? Hope you enjoyed reading about some neat foodstyling tips and tricks.