Marketing is the face of an organization. Marketing teams handle the organization's branding, digital presence, SEO, marketing materials and content, media relations, advertising, and internal and external communications. Regardless of the marketing team's size and capacity, the need is always there to grow your organization's audience, retain your customers and communicate your business benefits.
Partnering with a full-service marketing and advertising agency may seem like it would be more expensive or time-intensive than keeping operations internal within the marketing team. But there are many benefits beyond the first impression that make it worth the investment and time spent onboarding agency professionals as a plug-in to your team.
An expanded, full-service marketing department at your fingertips.
Seeking help from a full-service marketing and advertising agency like Envoy allows you to employ a larger team to put your ideas into action. You'll tap into the full power of an agency team steeped in project managers, researchers, integrated marketing strategists, copywriters, designers, web programmers, web designers, bookkeepers, proofreaders, customer journey specialists, and event planners—all for the cost of a marketing budget, rather than individual salaries.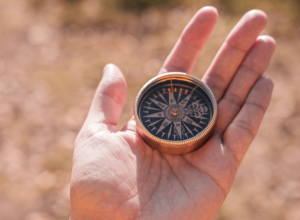 Fresh perspectives and ideas.
An outsider's perspective on your organization can be an intangible asset. Through integrated efforts, it can spell fresh ideas, new concepts, and sound strategies. At Envoy, our first step is to build a marketing assessment profile that includes a communication audit of past and current marketing efforts and processes, expert analysis of pain points, and how stakeholders view the organization. Then, we offer potential solutions based on the research to gain results.
Strategic and integrated tactics with incredible results.
Envoy takes a strategic approach to client communications with a proactive and dynamic plan that helps engage all stakeholders based on the PESO model—Paid, Earned, Shared, and Owned media. We always begin with owned media or content development. We feel owned media is an essential part of the marketing equation because it is the portion that educates and informs through the client's story. In addition, the owned content helps establish priorities for tactics, execution, and implementation of an integrated earned, shared, and paid media strategy.
Our integrated marketing approach positions clients for sustained success and growth. One recent campaign with a client in the dairy industry is a shining example of our every day, long-term efforts that move the needle, with the campaign increasing the client's audience reach and exposure by more than 300%.
Tools, technology, and trends.
Agencies continuously implement the most effective tools, technologies, and trends to bring clients the best results. Marketing is a constantly evolving industry. When partnering with an agency like Envoy, you can trust that we are at the forefront of change, bringing new and traditional tactics to the table, investing in all tools and technologies available in the marketing pros toolkit.
Many of our clients have been with us for more than a decade. We believe it is because we never lose sight of why they choose to work with us—to continue innovating and evolving their marketing to match the new marketplace.
More time in your day and cost savings.
Who wouldn't love more time in the workday to focus on those tasks that keep getting put aside to manage day-to-day marketing activities? Unfortunately, time and budget constraints are real, especially over the past couple of years. Partnering with an agency can help offload tasks to free up time.
Gartner's Annual Marketing Spend Survey revealed that marketing budgets across most industries dropped to their lowest in history, to 6.4% in 2021 from 11% in 2020. While a budget rebound may be slow going for marketing departments, enlisting the help of an agency is an alternative avenue to gain results within a leaner budget.
Envoy works with clients to identify what needs to happen first within the marketing strategy and gain results within spending and time parameters. Instead of focusing on everyday tasks, the internal marketing department can concentrate on additional initiatives and items on the to-do list.
Working with a marketing agency expands your team and capacity in all possible ways. Envoy is always open to new clients and encourages those seeking to reap the benefits listed above to contact us for more details on how we can help you meet your goals.